My never ending task to get a good photo of Bob is ongoing. However I love this one above A LOT!
This year he is seven years old, it has gone in a flash. A dear friend of mine has just been told she has six weeks left with her darling doggy...it's so sad. These humble, happy creatures break your heart when they go, I have experienced it more than I care to remember, each time leaving a huge hole in our family.
Bob is not his real name, he is famous, therefore he has the need for a disguise....he was named after an old friendly horse in my favourite book. The horse that looked after his owner, he was a gentle soul....something I wished for my dog.
He sometimes manages it....sometimes he has small dog syndrome...he can be soooo grumpy...and he adores to bark....but we love him just the same.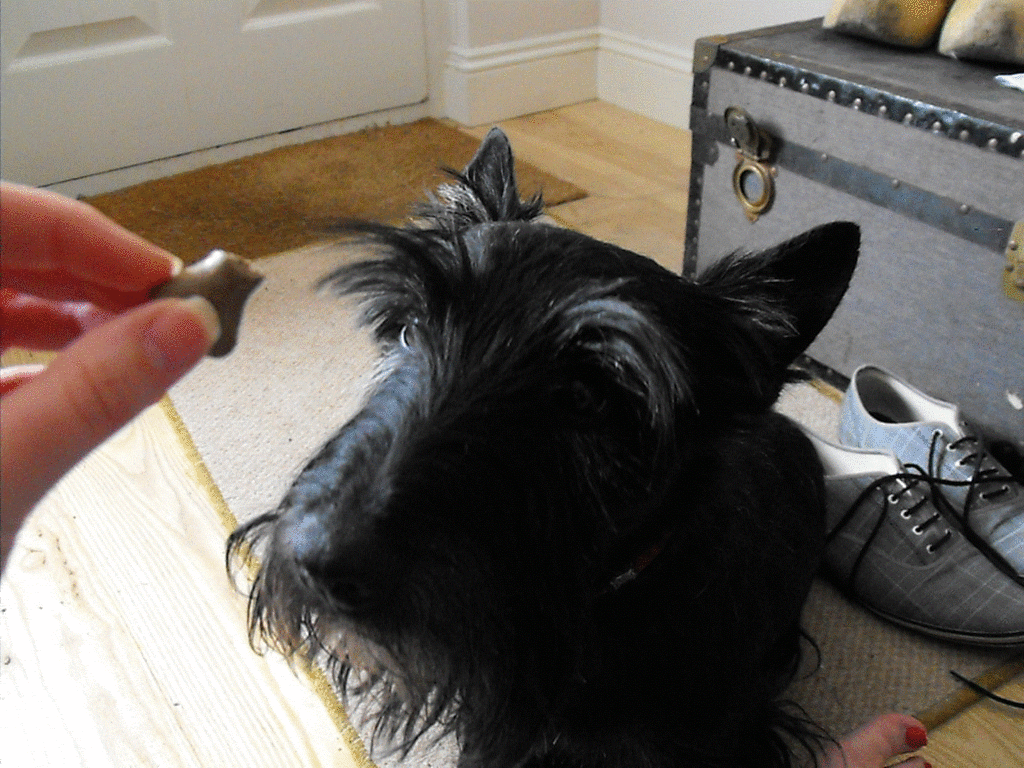 .....Oh he loves a gravy bone too!!
x